BACK
This year, Blok celebrated Mandela Day by collecting and donating art supplies to Project Playground.
A week later, members of the Blok team were invited back to Project Playground to see some of the crafts created with our donation as well as accept a beautiful token of appreciation prepared by its participants.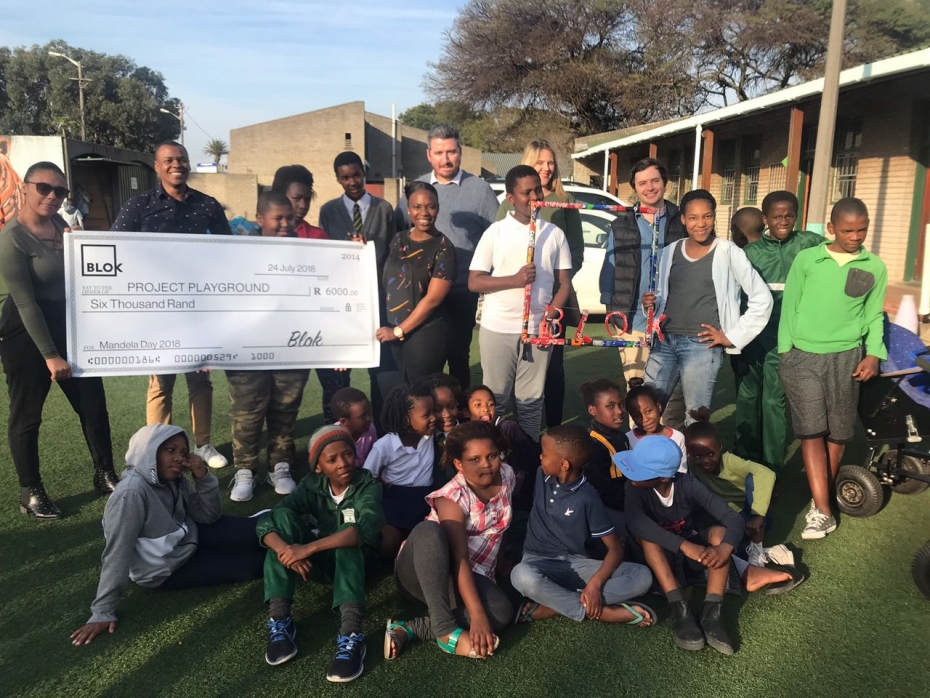 Founded in 2010 by Princess Sofia of Sweden, at the time Sofia Hellqvist, and Frida Vesterberg, Project Playground is a non-profit organisation that provides children in Cape Town's Langa and Gugulethu communities after-school sport and recreational activities.
Studies have shown that structured sport and recreational activities contribute to a positive increase in motivation, concentration and ambition in children, while a combination of these also increases their self-esteem and self-discipline.
Project playground is open five days a week to children between 4 and 18 years old and provides a number of other services such as sports and education activities, counselling and support, transport and nutrition programmes.
To learn more about Project Playground, or better yet, get involved or donate to this life-changing initiative, please visit their website or Facebook page.