Thornhill Park, which is directly opposite our development SEVENONT, revamp project is a culmination of community engagement, responsible design and a collaboration with the City of Cape Town.

We are extremely proud of how the renovation has turned out with the improvements in greenery and play equipment making a substantial difference to the experience of using this public open space.
As part of our vision of making this urban intervention successful in the long-term, the Friends of Thornhill Park was created, which comprises of a group of local stakeholders who will ensure the ongoing success of the park for the benefit of all visitors.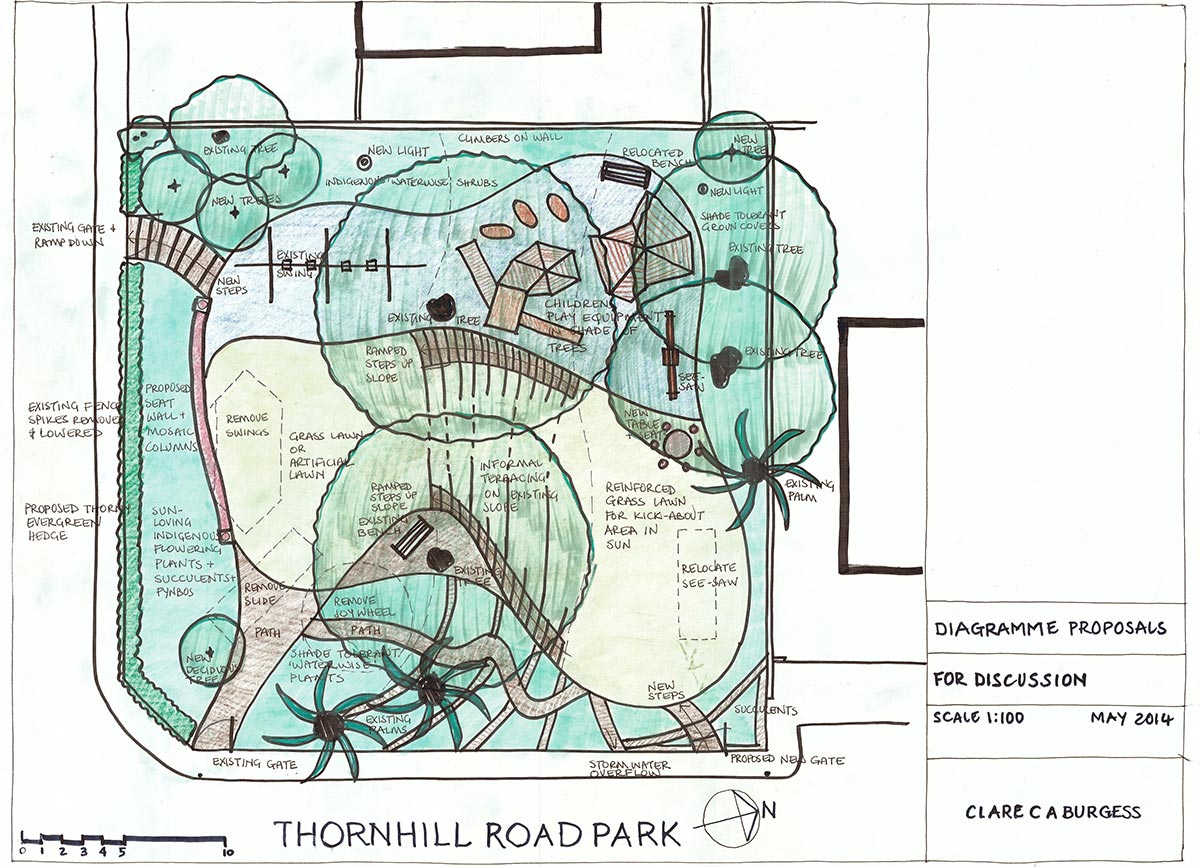 A parklet is defined as a public space intervention that takes over the space of one or more parking bays and utilises this area for public use.

Our parklet on Regent Road was a collaboration between us, Future Cape Town (research, permits and implementation), GAPP Architects (concept and design) and Cameron Barnes Furniture (construction).
The space provides ample seating, shade, bicycle parking and free WiFi sponsored by us for the use and enjoyment for all.
An average of 50 people a day are using the parklet as a safe, comfortable and productive space on busy Regent Road where they can stay as long as they wish. From nannies with prams to students, professionals and people who work in the area, the parklet is well utilised and caters to a wide array of user groups and income levels.
After a very successful presentation to the City of Cape Town, our bicycle parking design concept, Blade, is moving along swiftly! The one-of-a-kind design by NORTH LTD will be a very welcome aesthetic addition to the Sea Point promenade and will hopefully excite and encourage more cyclists to hop on two wheels and use this route.
After engagement with local stakeholders and a thorough analysis of the Sea Point Library Square we put together a design brief to local Architecture and Urban Design Studios to reimagine this iconic space. We received outstanding entries to the competition, with the winning design coming from COA design studio, led by Michal Korycki and Robert Bowen.