BACK
NINEONS, our first development for 2016, has launched. This thoughtfully designed 23-apartment development, the latest addition to our ever-expanding urban apartment portfolio; is nestled between Somerset and High Level Roads in Green Point, and features a shared entertainment deck and rooftop pool with panoramic views of Cape Town.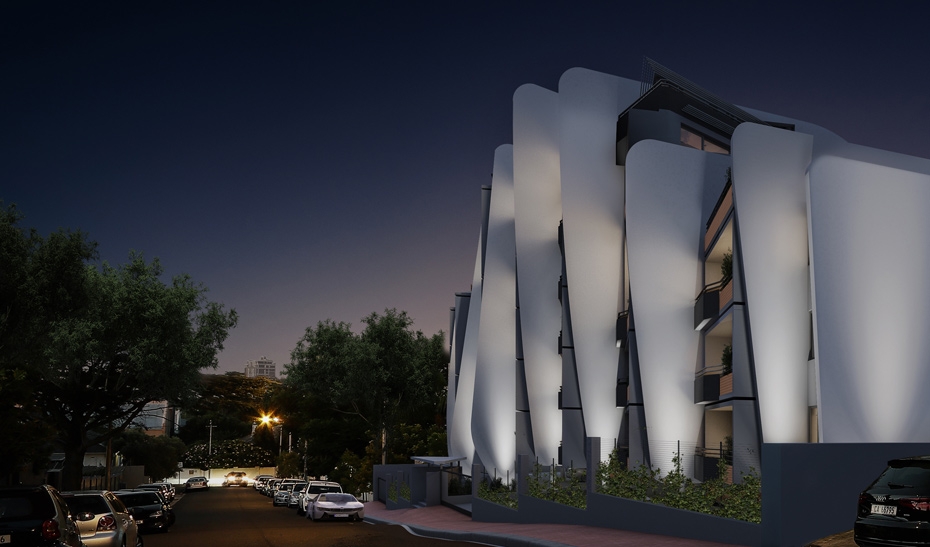 This development has a strong focus on compact urban living, with space maximised throughout the apartment building's design, both inside and out, and a communal feel that will encourage neighbourly interaction. The eco-friendly focus of the Blok team is evident in the green construction methods and materials used; an ethos that extends right into mobility with the installation of BMW Electric Vehicle charging stations to encourage more people to drive less, or at the least drive electric.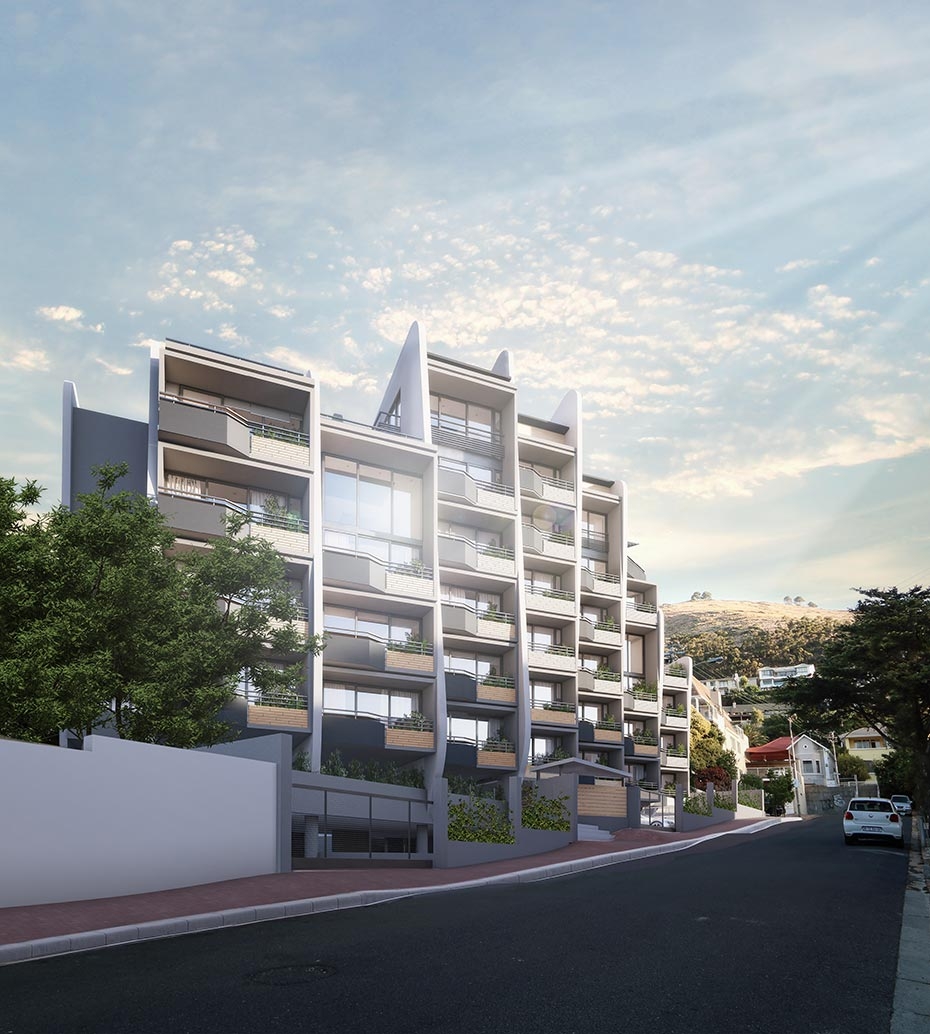 The building, is angled at 45 degrees, thus ensuring that the North and West sun's rays equally benefit all apartments to maximise light and warmth for all residents. The building's vertical fins (a prominent design feature) offer privacy to each unit and a strong architectural aesthetic.
This perfect storm of design features; from the liberal use of glass to maximise the incredible light quality and views, to the modified angle of the building that allows for an open frontal facade whilst still maintaining privacy behind, has resulted in a building with a strong and interesting aesthetic depending on the angle from which it is viewed.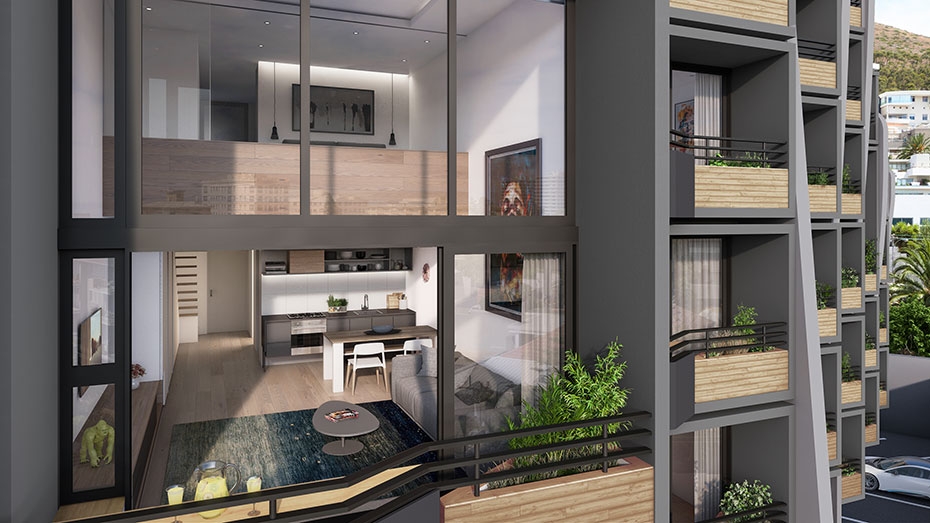 "We have found Green Point's community incredibly open to the ethos of shared spaces and working together for the good of the greater neighbourhood, and used this when conceptualising the NINEONS design. With the theme of the building strongly on compact living and the overwhelming demand for urban apartments in this area, it was imperative that we deliver an excellent product while utilising compact design and duality in order to accommodate more people, and each to the high standard that Blok has become synonymous with," says Jacques van Embden, MD of Blok.
As with all of our previous developments, the SMEG kitchens and oak flooring throughout, as well as built-in joinery such as home offices, built-in bars and seating in the balconies, have kept the Blok standard of quality and finishings throughout each apartment as high now as ever.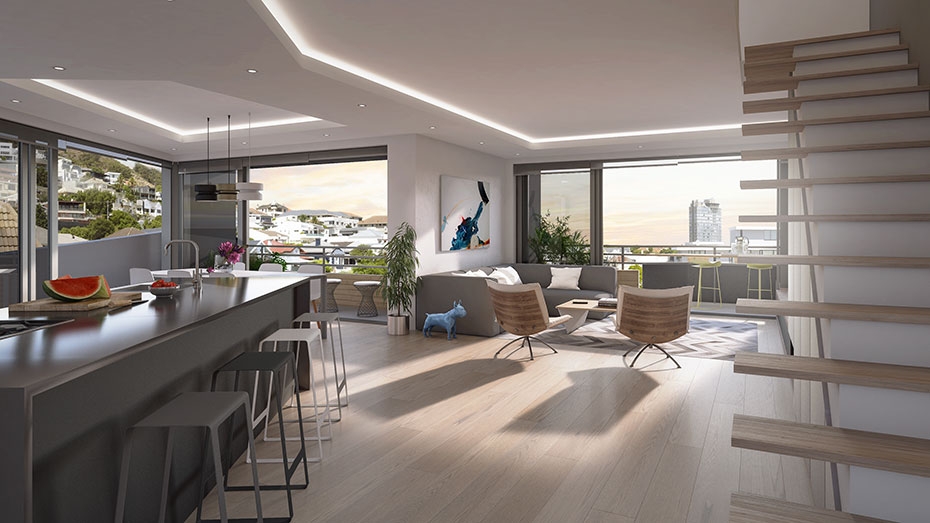 Apartments on offer are 8 one-beds, 13 two-beds, and two gorgeous duplex penthouse apartments, both over 200sqm, with prices starting from R2.5 million. NINEONS is scheduled for occupation in March 2018.