BACK
Blok's final development that has just launched for 2015 is TWO16ONHL, the High Level Road apartment project that sees the brand moving in a new direction, targeted specifically at a younger, first-time buyer market. The building consists of 22 compact and thoughtfully designed apartments with shared spaces that will take advantage of the buildings best views in an accessible and desirable location.
The Blok standard of living will in no way be compromised and this is the most exciting part of this launch for the brand. Blok is about understanding that while price is a huge part of a property purchase decision, it shouldn't mean compromised says Jacques van Embden, MD and co-founder of Blok. We've really pushed the design boundaries in demanding more out of the interior spaces as well as the shared spaces of the building.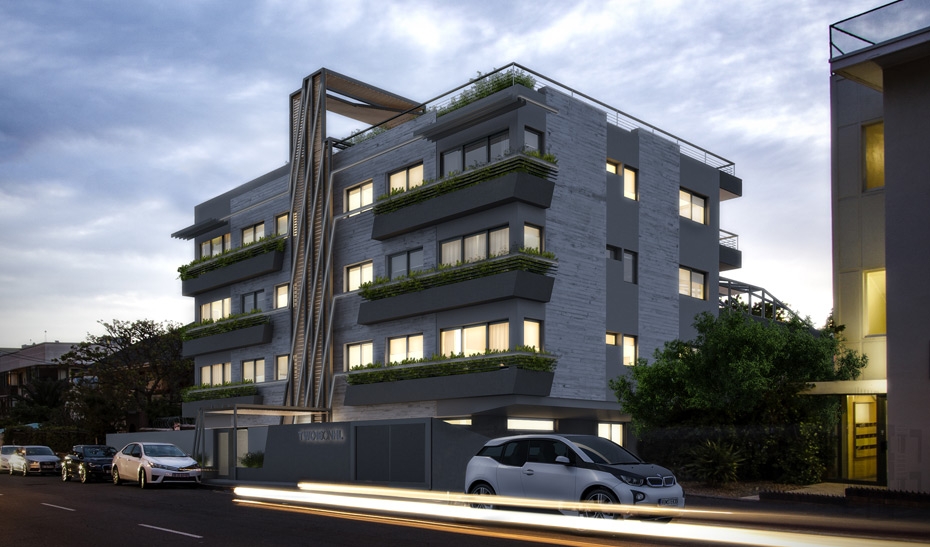 The interiors of the apartments are an innovation with duality being the driving theme of the building. Each of the 22 apartments; seven one-beds, twelve two-beds and three two-bedroom duplex apartments, will feature spaces that blend seamlessly into each other. All apartments will be fully kitted out with Smeg appliances and oak flooring and will be filled with continuous joinery between rooms, blurring the lines of where one room begins and the next ends. This allows for a more flexible way of living as spaces can contract and expand as is required.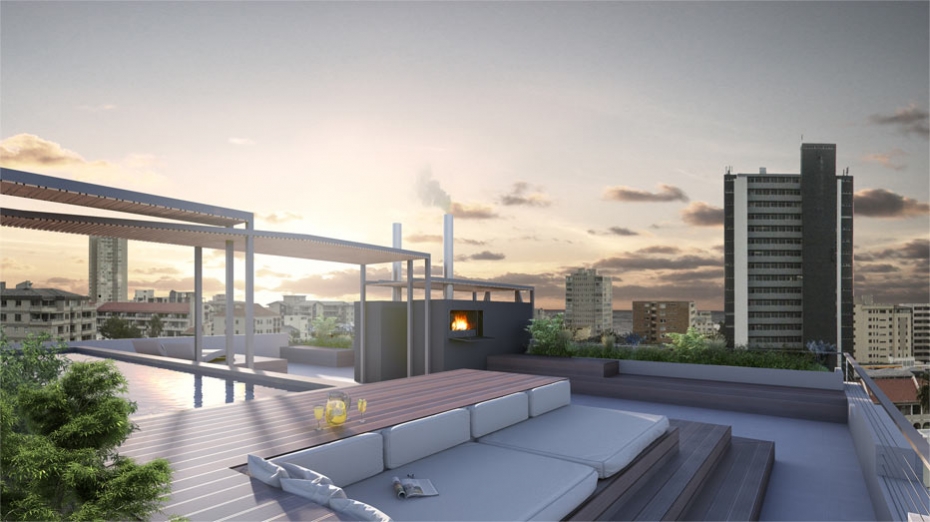 The kitchens will comprise three main elements: A Super Cupboard which is an intelligent stacking and storage system that smartly condenses the kitchen and includes space for your microwave, coffee station and a countertop, and comes fully stocked by Blok and Banks Kitchen Boutique with all your kitchen tools. The other two elements are an appliance unit and another counter for prepping meals.
The conventional approach to bedroom design has also been challenged in various instances where the bed being positioned on a raised plinth with storage underneath allows for the bedroom to lose the wasted space at the sides of the bed while still maintaining all of its functionality, and gaining additional storage.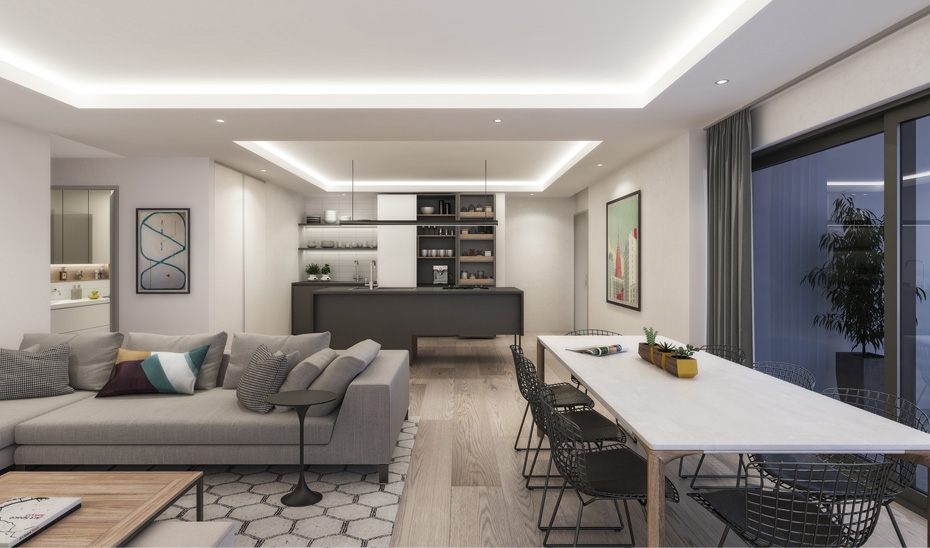 In the one-bedroom apartments, the lines between the bedroom and the circulation of the apartment have been blurred to eradicate any wasted space a passage would traditionally create. Multifunctional den spaces have also been added to some of the two-bedroom apartments to be used as a study, kids playroom or extra TV or reading space.
A big part of the Blok ethos is on experiencing the city by foot or bicycle, and talking to your neighbours and local business owners, and TWO16ONHL pushes this message with the communal facilities on the roof; including a large rooftop pool and entertainment deck with braai areas, rooftop garden and viewing point, all of which are hoped to become the life of the building where neighbours can commune or simply relax on their own. The pool area has spectacular mountain and ocean views and is designed in such a way that different groups can enjoy the shared space at the same time. Even the parking has been meticulously thought through, boasting plenty of owners and visitors parking for cars, bicycles and motorcycles, as well as a BMW electric vehicle charging station. Inside, smart home technology allows you to control basic functions like temperature and lighting in your home remotely. Green water heating, low energy lighting and energy efficient window glazing are features that are in line with Blok's vision of building modern homes you and the planet can be proud of.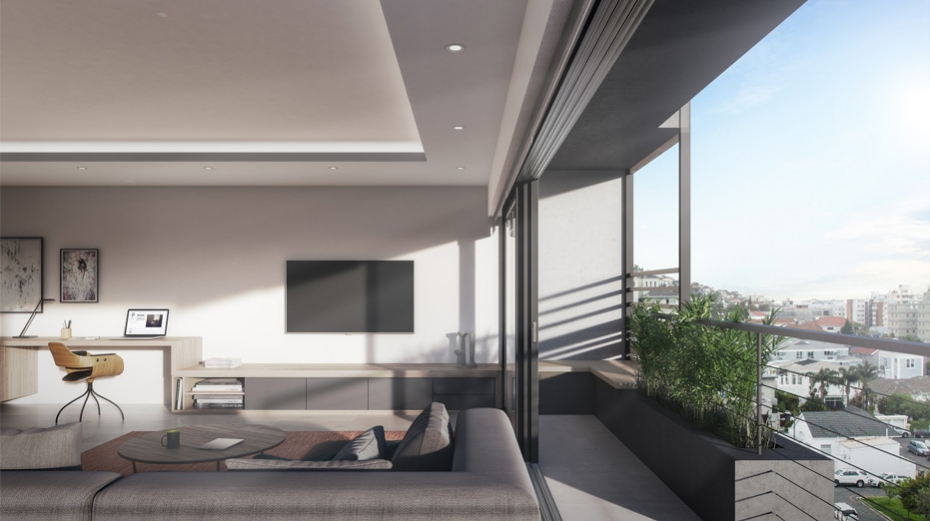 TWO16ONHL is a project that boldly challenges conventional ideas associated with apartment blocks on multiple levels, both internally and externally, and encourages a compact and minimal way of life without compromising the urban living experience.
We want to remind people of the days when it was normal to know and greet your neighbours, and the benefit that this brought from a safety and convenience aspect. We also wanted to reserve the best views for all owners to enjoy! says van Embden, himself a passionate urbanist.
TWO16ONHL, besides having ample parking for residents and visitors, will also feature bike parking and easy access to the two MyCiTi bus stations 181 and 249 steps fromTWO16ONHL front door to encourage riding or public transport as a preferred alternate method of city transport.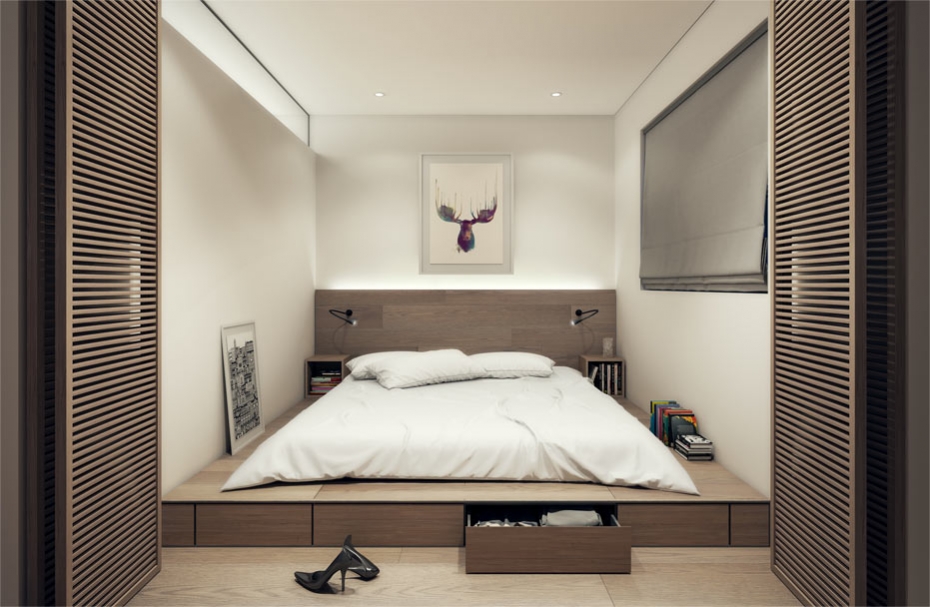 The building was launched to the Blok waiting list one week before its public launch, and a phenomenal 50% + was sold in the first three days of the release. This co-creation approach is one that Blok believes strongly in and encourages; whereby buyers register their interest in a Blok development when the site is first announced, before any design work has even begun. This approach has not only allowed Blok to ensure that the development speaks to what the market is looking for but has also ensured that their buyers are given a fair chance to buy as information is released throughout the waiting period. To find out more about joining this network visit https://www.blok.co.za/register/
TWO16ONHL apartments will sell from R2,2m with occupation scheduled for November 2017.